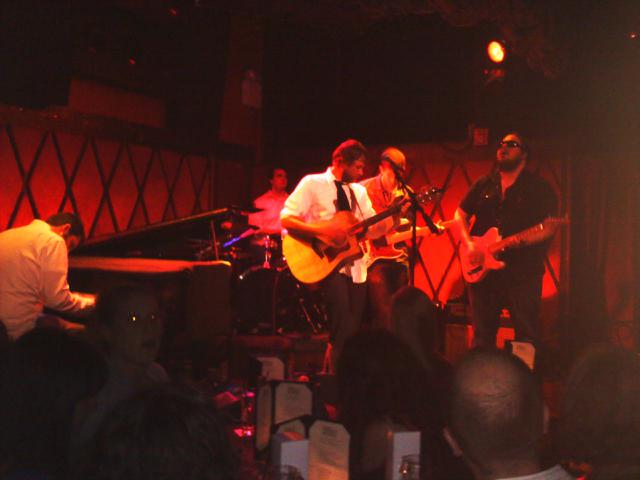 After what can only be described as a brutal amount of blood, sweat, tears (lots of em), emailing, calling, MySpace messaging (!), and haggling, we are delighted to announce our official Fall Tour 2010 schedule:
10/18 Ars Nova (A.N.T. Fest Kickoff Party) – New York, NY
10/19 Crash Mansion (CMJ Music Marathon) – New York, NY
10/21 Rockwood Music Hall (CMJ Music Marathon) – New York, NY
10/23 Emerald Lounge – Asheville, NC
10/24 The White Mule – Columbia, SC
10/25 Smith's Olde Bar – Atlanta, GA
10/26 Jack Rabbit's – Jacksonville, FL
10/27 The Orpheum – Tampa, FL
10/28 Tobacco Road – Miami, FL
11/01 Midtown Filling Station – Tallahassee, FL
11/03 Char – Cookeville, TN
11/04 Scarlet & Grey Cafe – Columbus, OH
11/05 Shadow Lounge – Pittsburgh, PA

We would love to have you attend! RSVP on the 'book if you think you can come kick it with us pre-, during, and post-show.
Crash Mansion (CMJ):
http://www.facebook.com/event.php?eid=103818533016509
Rockwood Music Hall (CMJ):
http://www.facebook.com/event.php?eid=158039154229180
Emerald Lounge:
http://www.facebook.com/event.php?eid=103848616346351
The White Mule:
http://www.facebook.com/event.php?eid=120268514694941
Smith's Olde Bar:
http://www.facebook.com/event.php?eid=152611174773619
Jack Rabbit's:
http://www.facebook.com/event.php?eid=161395163873753
The Orpheum:
http://www.facebook.com/event.php?eid=150576774983079
Tobacco Road:
http://www.facebook.com/event.php?eid=141172929260359
Midtown Filling Station:
http://www.facebook.com/event.php?eid=158617234164332
Char:
http://www.facebook.com/event.php?eid=103981199665105
Scarlet & Grey Cafe:
http://www.facebook.com/event.php?eid=161119470577987
Shadow Lounge:
http://www.facebook.com/event.php?eid=160500473963117